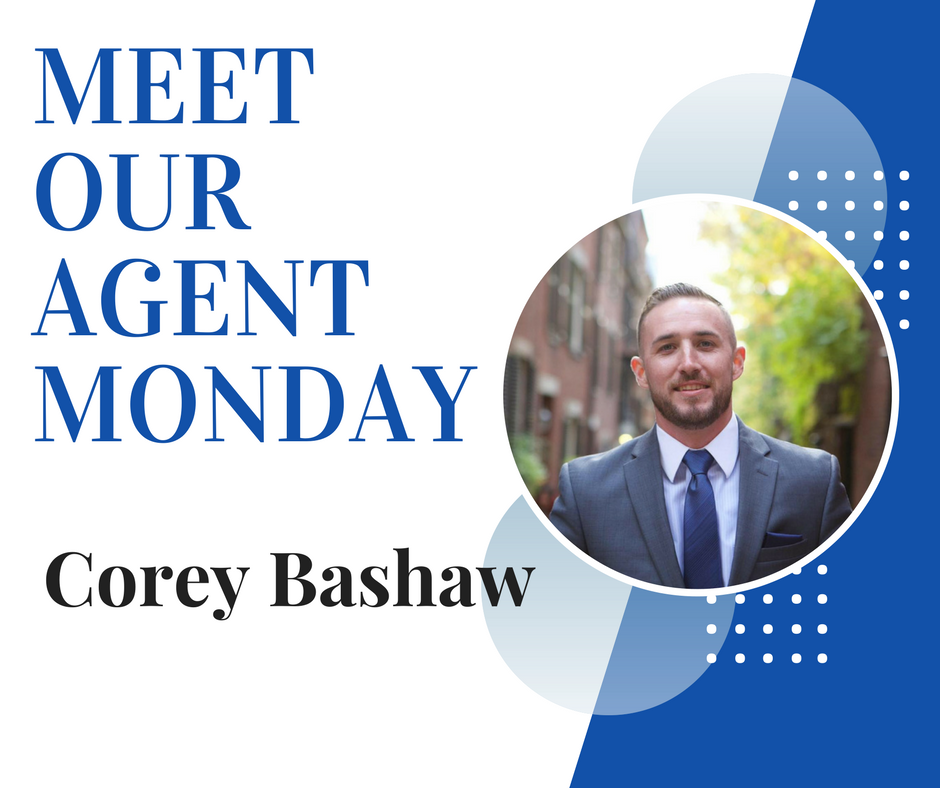 Say hello to one of our agent's Corey Bashaw! Corey's 32-years-old and grew up in Newburyport but moved to Boston when he was 19. He is a proud father to a beautiful 4-year-old girl named Francesca. When he's not busy being a dad and doing real estate Corey loves spending time outdoors including golf, snowboarding, watersports and hockey.
Follow along to get to know Corey a little more…
1) What is your favorite part about being apart of the Quincy community? What is your favorite local spot?
I love the access Quincy provides to Boston as well as itself being a coastal city similar to where I grew up. Based on the copious amounts of sushi I eat weekly, I would have to say my favorite local spot is Fuji at West of Chestnut. Can't go wrong with the secret to success roll!
2) What brought you to Dream Realty?
I was close friends with Alex Walsh and Paul Colleary. Making a transition out of my last career, I thought real estate would be a great fit based on my personality and past experience in the building trades.
3)What's your favorite neighborhood in Boston?
That's a tough one, but I would have to say Dorchester. Love all the various neighborhoods within the Dorchester community as well as the people. Great people from Dorchester, just ask Alex Walsh… (haha)
4)What inspires you about real estate?
I love having the ability to help people make one the biggest and best purchases of their life. The freedom in my schedule is perfect for raising my little girl as well. It has also provided me with the opportunity to do a lot of things and go places I otherwise would not have.
5) What is your proudest moment?
December 31st 2013, the best New Years Ever, the day my daughter was born.
6) Describe your perfect day…
Any day where I get to introduce my daughter to a new adventure and see the affect it has on her… Maybe some sun and a round of gold somewhere in that mix.
See what people are saying about Corey…
"I'm not sure where to start, there so many wonderful things to say about working with Corey! First, my husband and I were first time homebuyers, and Corey made us feel completely at ease and comfortable with the entire process. He always, ALWAYS picks up the phone, returns texts, or email almost immediately. He was more than just a realtor for us, he was an advocate on our behalf when things got a little complicated with the mortgage towards the end of the process. We would not have been successful without his expertise. He knows the area better than anyone else in the game, and has a practical construction background that was invaluable at open houses (i.e. "this basement will need to be completely redone and the foundation has signs of damage"). He asked the questions during open houses and in discussions with the sellers agent that I wouldn't have thought of, and if I did think of them and forgot, he had our back. Some people in this industry like to tell you that they want the best for you and will make sure you get it, but Corey proved he really does mean that. We felt like his only clients, and he went above and beyond at every opportunity to make us feel confident in every aspect of the home buying process. If you are looking for the most honest, hardworking, business-savvy realtor in the game, look no further. Corey will hustle for you, and you'll find whatever you're looking for in a home. I could go on, but I think you all understand what I'm saying. An otherwise notoriously stressful experience was mad ealmost painless for us thanks to Corey. 10/10 would recommend. The End."
-Lauren O'brien
(Bought a condo home in South Dorchester, Boston, MA)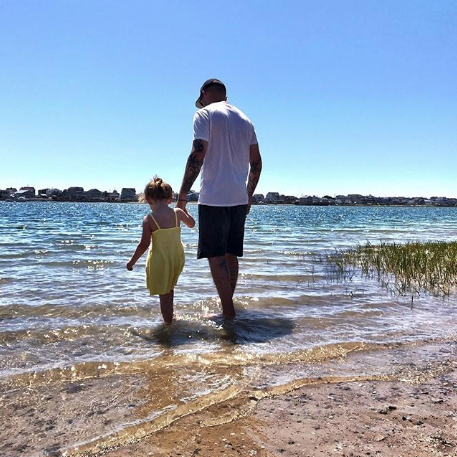 Here's a picture of Corey & his daughter Francesca enjoying the water together last summer.
Thanks for stopping by to meet Corey and we welcome you to join us next week to meet another agent.