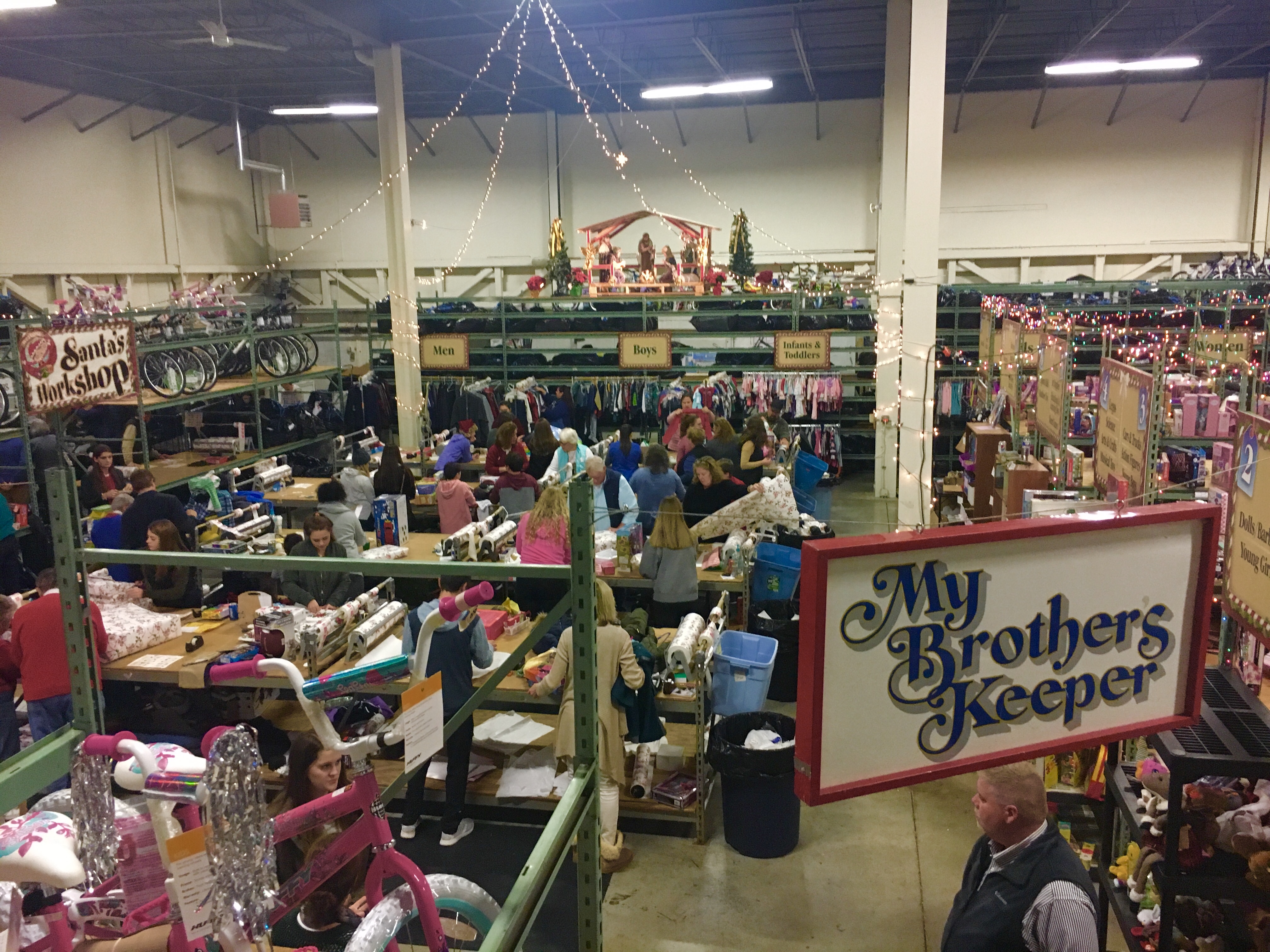 A line in the My Brother's Keeper Prayer says, "When I experience the joy of giving to my children, help me remember the agony of those who must watch their children go without."
Since 1990, My Brother's Keeper has brought joy to kids and removed stress from parents who could not provide for their children at Christmas.
At Dream Realty, we strive to express the importance of giving back to our community. Each month we choose a different organization to dedicate our time to as a group. In the past, we have volunteered at The Greater Boston Food Bank and Community Servings.
This Holiday Season, we wanted to do something extra special as this time of year can be difficult for a lot of families. We decided that My Brother's Keeper was a perfect fit for our group. A couple of our agent's have volunteered there in the past and highly recommended it.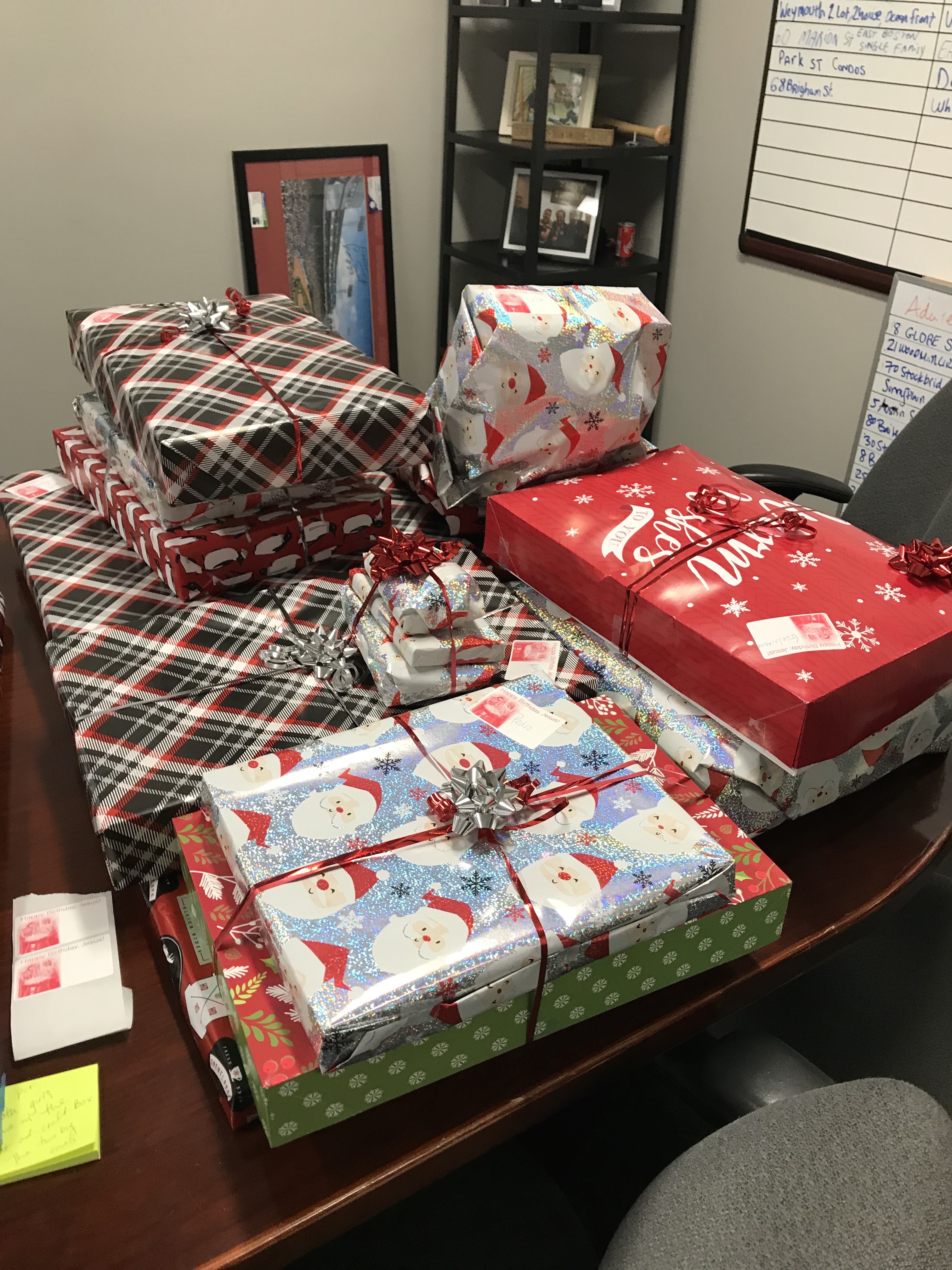 The true meaning of Christmas is to bring cheer and joy to others around you. That was our goal when we were deciding how to give back. We adopted a family for Christmas provided by My Brother's Keeper.
Once we received our family, our agents went out to find the perfect gifts for them. After we wrappedd them all, we dropped them off at My Brother's Keeper to be sent out for their special delivery. We hope we brought happiness to our family and they get the Christmas they deserve.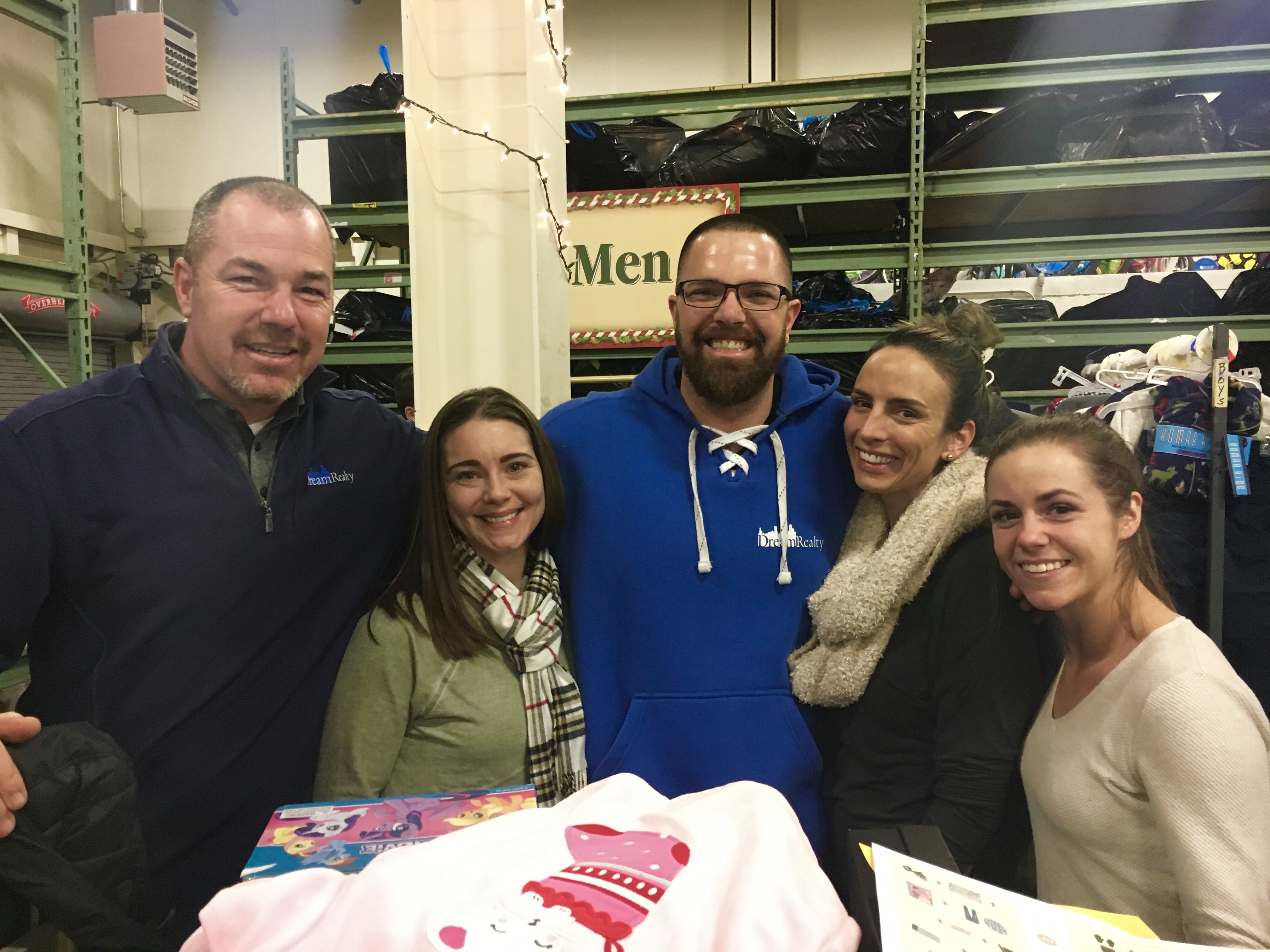 My Brother's Keeper also gives the opportunity for people in the community to volunteer at their facility. Some of our agents volunteered on two seperate nights. The first night we mainly focused on wrapping gifts for another family.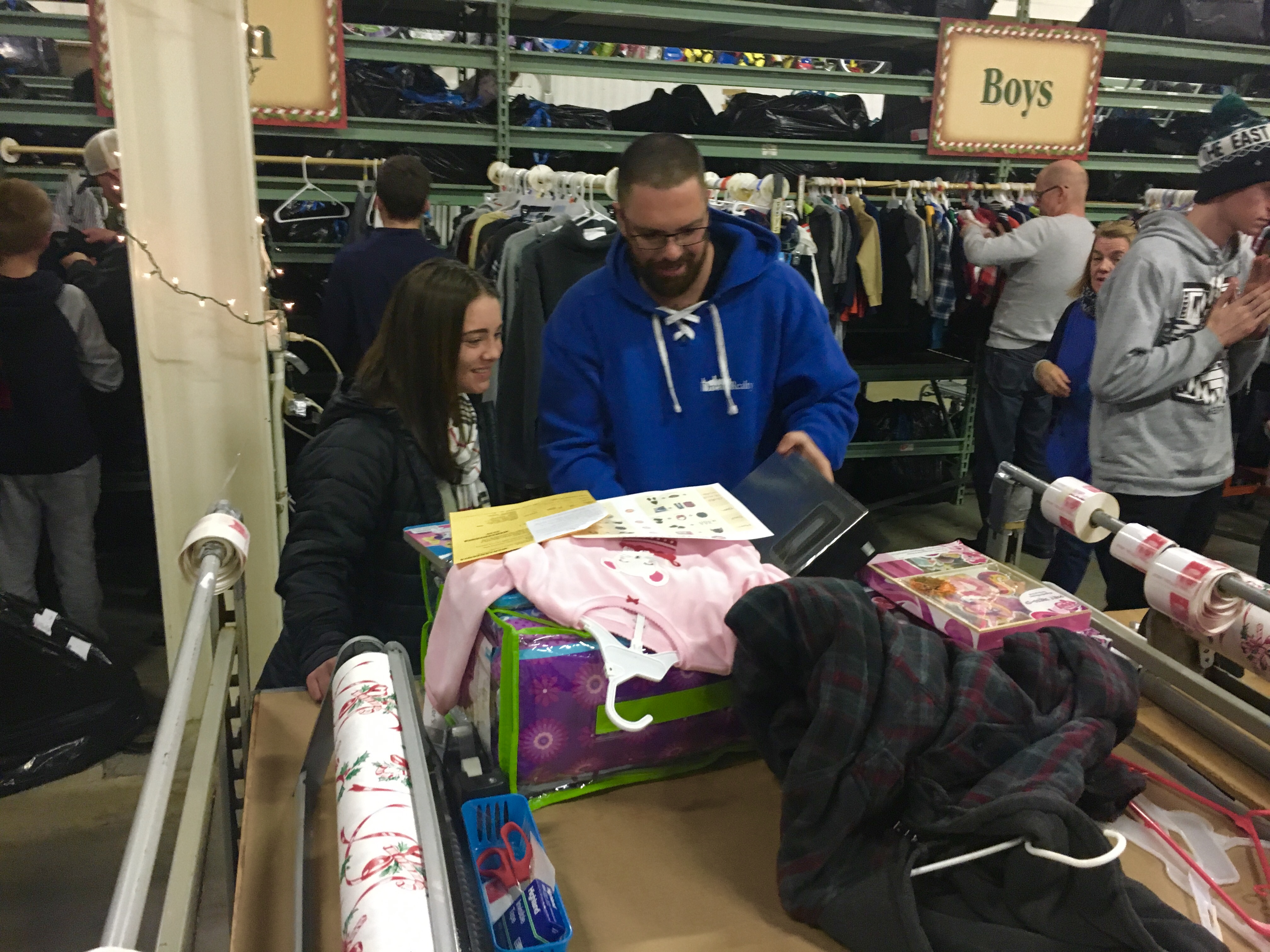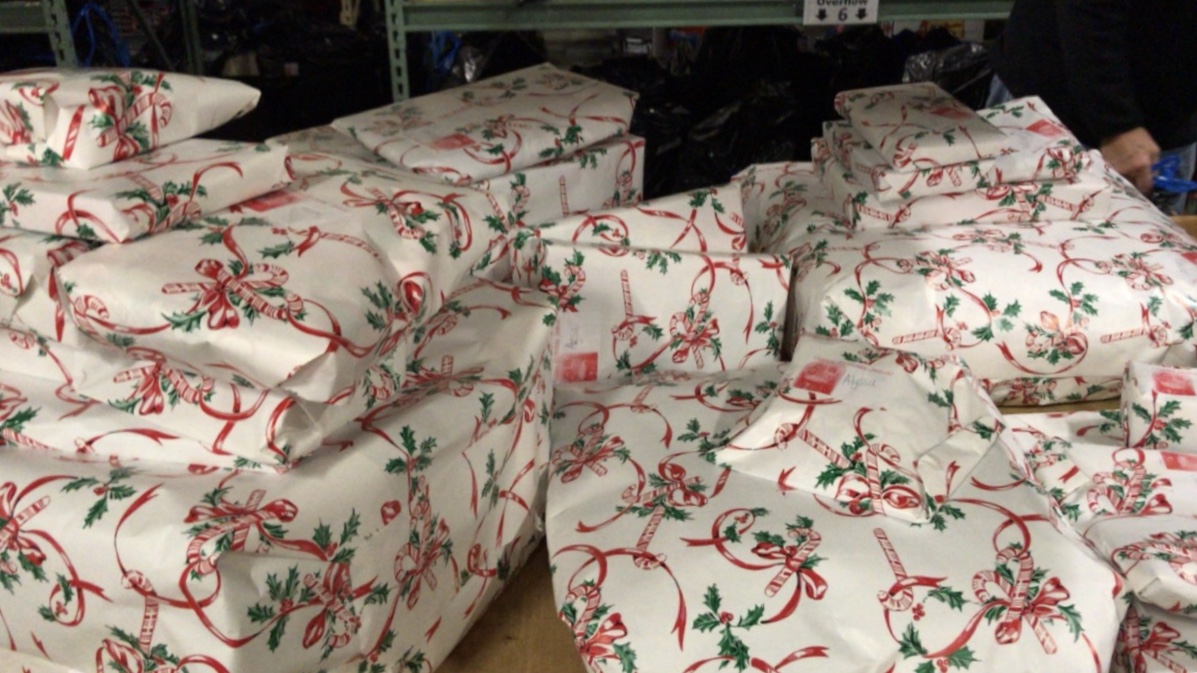 Their facility recieves many donations from all over to help provide a better Christmas for families all over. When arriving for your volunteering shift you receive a specific family to "shop" for and then you wrap all their gifts to be delivered to your family.
One night wasn't enough for the Dream Team! More of our agents and even their loved ones went back to My Brother's Keeper the next night to volunteer more.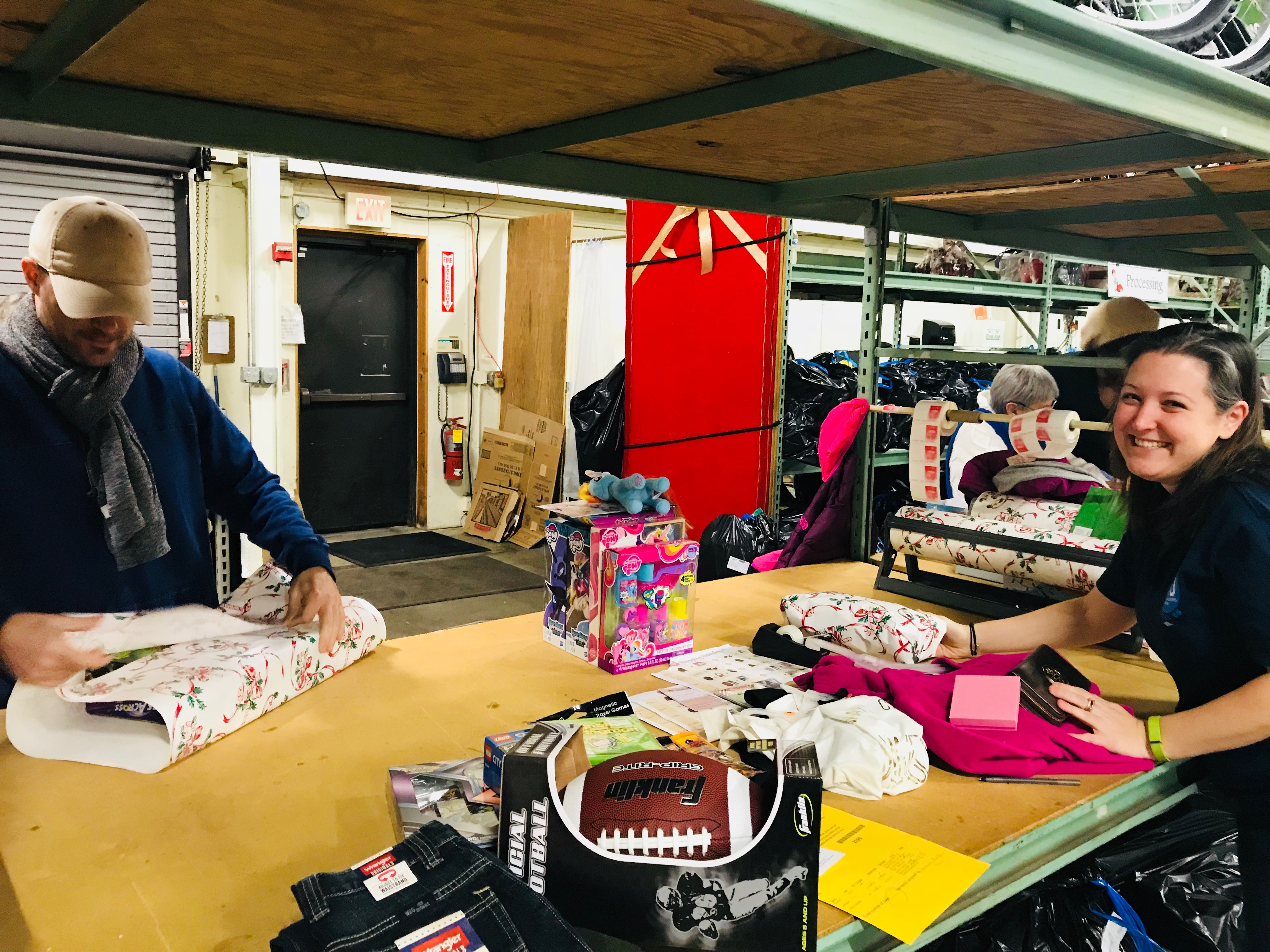 While some of us wrapped presents again…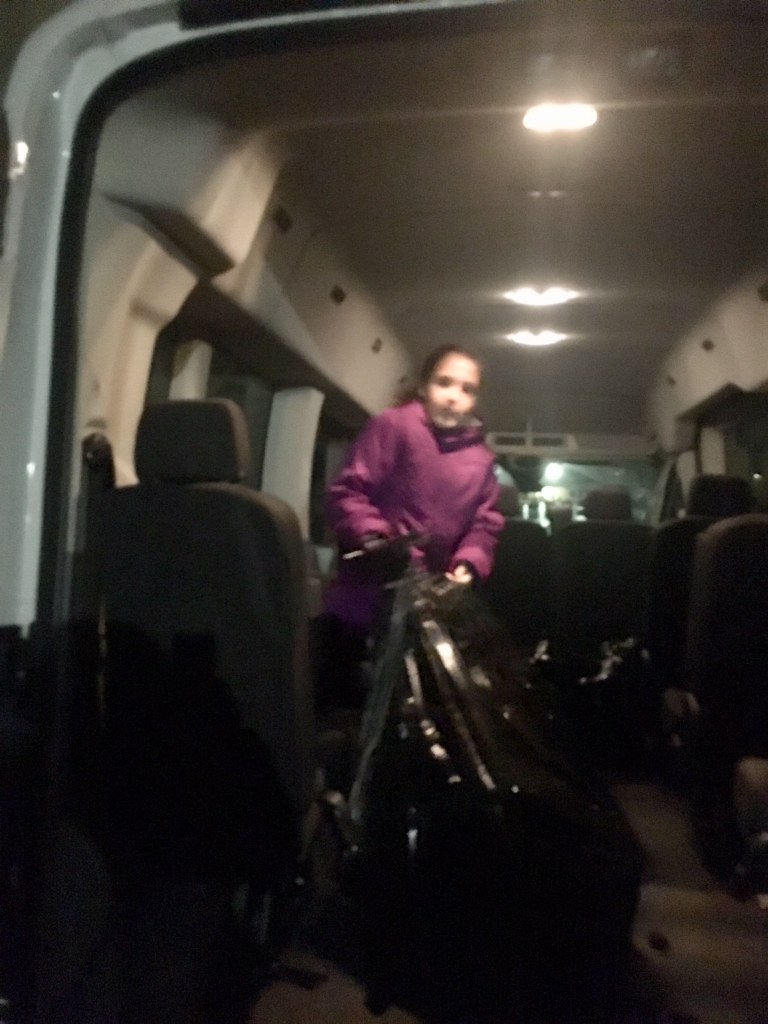 Others got to deliver the presents!
At the end of each night of volunteering, it was wrapped up with everyone circling for prayer and sharing a story of a family we are impacting. My Brother's Keeper was an inspiring experience for all of us and we look forward to working with them next year to make a difference to families all over.
Their organization works hard all year to help make impact to families in the communtiy reaching out for help. To learn more about what they do and how you can get involved visit their website: My Brother's Keeper