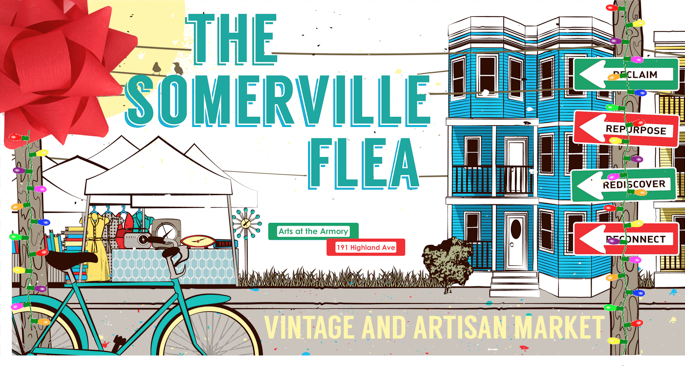 The Somerville Flea moves indoors for the colder weather! Explore the historic Armory offering two floors of unique gift shopping from 30 different vendors. Score great finds such as oddities, collectibles, ephemera, clothing, posters records, jewelry and a whole lot more… It's one of kind shopping experience including beer & wine. So sip and shop your way through The Somerville Flea.
Arts at the Armory
191 Highland Ave. Somerville, MA
December 10th 10am-5pm
December 17th 10am-5pm
For more information visit their website: Somerville Flea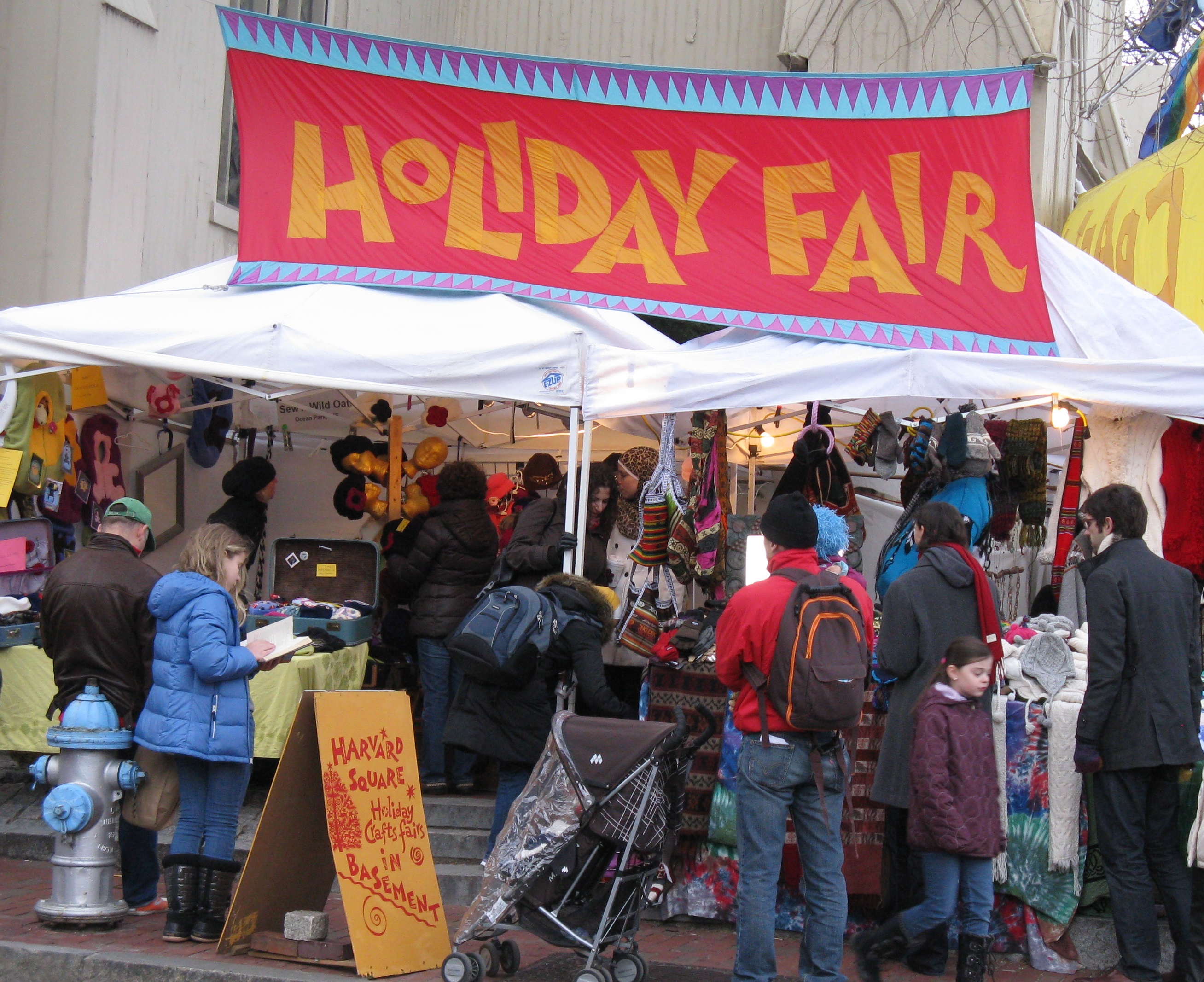 This is not your average craft fair, it's more like a party where you can buy stuff! One of the oldest and most popular fairs in Boston offering a great selection of beautiful, original and affordable gifts. Talking to the craftspeople who make what they sell gives shoppers a connection to what they are buying.
December 9-10, 15-17 & 20-23
Friday: 11:30am-7pm
Saturday: 10am-7pm
Sunday: 12pm-6pm
50 Church Street Boston, MA
For more information visit their website: Harvard Square Holiday Fair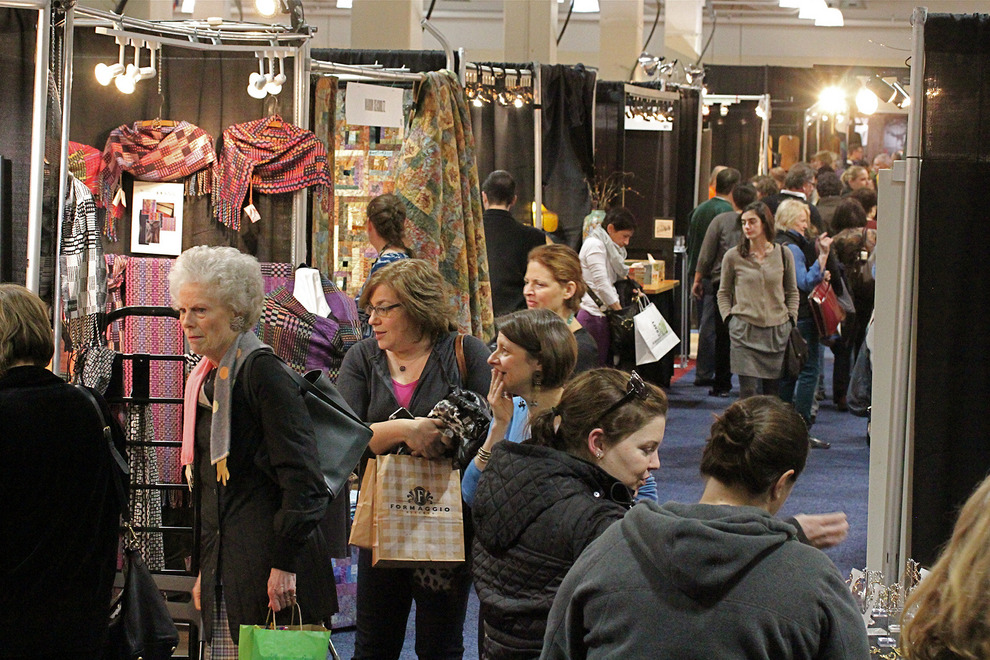 CraftBoston Holiday Market hosts craft artists from all around the country for the region's premier, juried exhibition and sale of contemporary craft. Meet and interact with the artists who make the handmade goods using centuries-old skills in mediums like ceramics, fiber, glass, metal, and wood. The ticket you purchase for the event supports The Society of Arts + Crafts, the nation's oldest craft nonprofit.
December 15-17
Friday: 11am-7pm
Saturday: 10am-6pm
Sunday: 11am-5pm
Hynes Convention Center Boston, MA
Buy tickets here: CraftBoston Holiday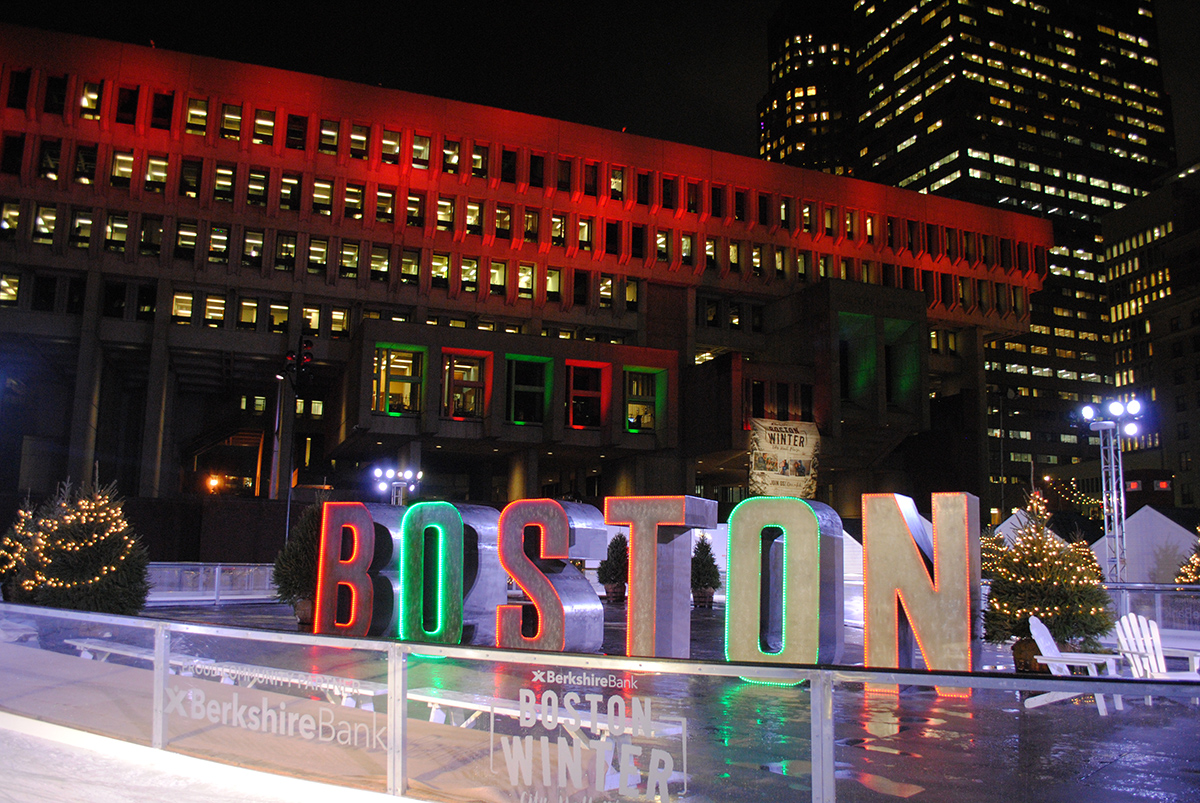 City Hall Plaza hosts the newest holiday tradition called Boston Winter featuring a Holiday Market and Skating Path. The boutique style chalets offer a wide variety of local and international gifts, goods and food. Vendors include Grace Oliver, LovePop Cards – as seen on Shark Tank among many others. Make your shopping experience fun by mixing in skating, eating and drinking.
Now – December 31st
Monday-Thursday: 11am-8pm
Friday-Saturday: 11am-9pm
Sundays: 11am-6pm
City Hall Plaza Boston, MA
Snag some coupons before you go: Boston Winter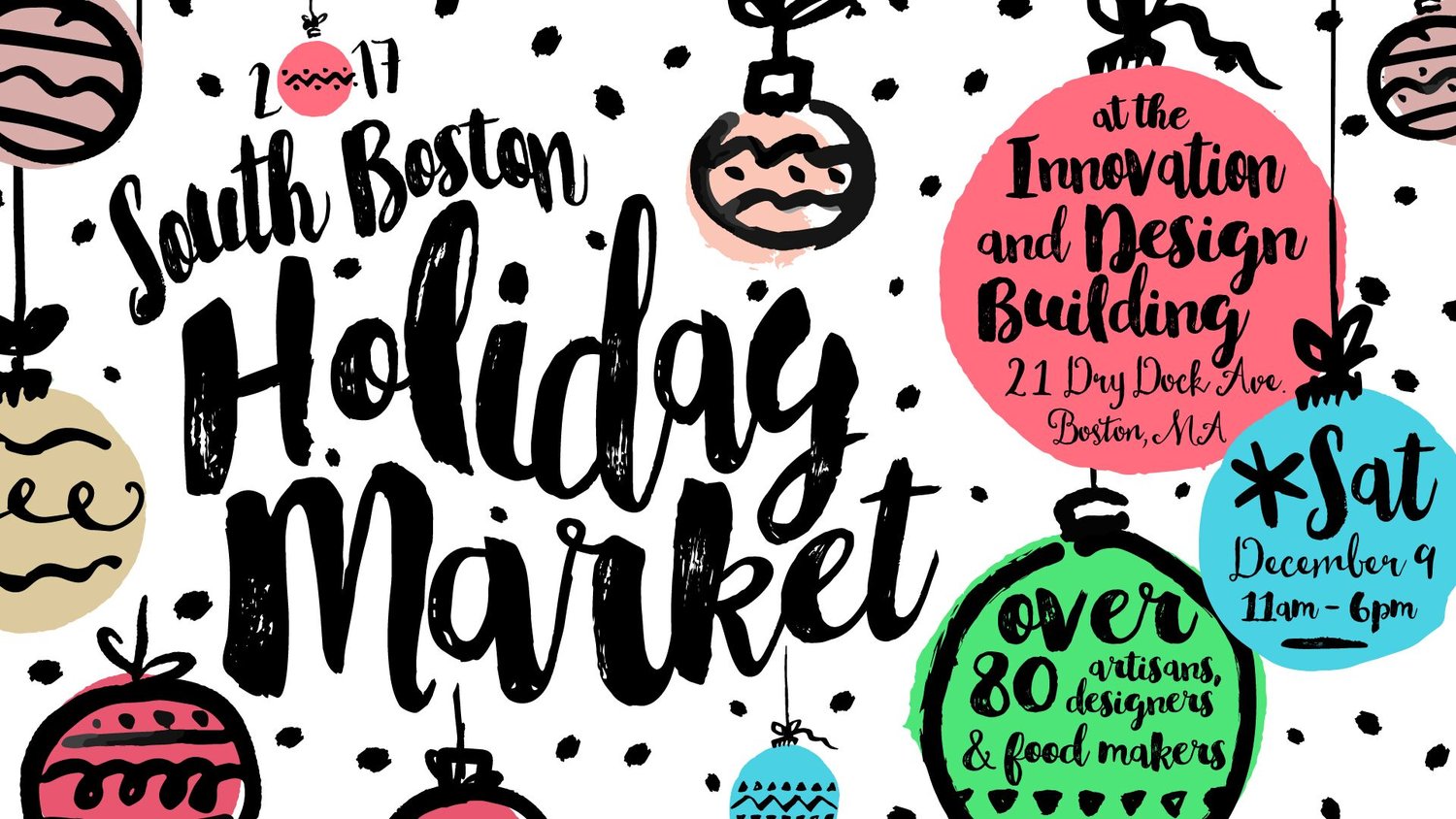 South Boston Holiday Market is an amazing one-day event that brings together the best of New England under one roof. Featuring over 75 of the region's top independent artists , artisans, designers and food makers will be selling their unique handmade goods. Container Restaurants, a cool new concept just like food trucks but without the wheels, serving up yummy gourmet eats.
December 9th
11am-6pm
The Innovation and Design Building
21 Dry Dock Ave Boston,MA
Don't miss out: South Boston Holiday Market

The Discover Quincy Holiday Pop Up Shop features the works of 60+ local artisans including art, jewelry, crafts, gifts, ceramics, glass, fiber, woodwork and merchandise from neighborhood associations and local non-profits.
Open Daily until December 17th
11am-7pm
1534 Hancock Street Quincy, MA
Learn more here: Quincy Holiday Pop Up
It's the season of giving ditch the malls & shop local! Check out one of these holiday markets for your holiday gifts this year!