Dream Realty's Fall Outing
Dream Realty motivates our team by planning group events in Boston and the surrounding areas. Team bonding is an essential part of a successful company. We inspire to be actively engaged in the communities around us. For this month's Dream Team Outing, we decided to stay local!
We started our night off at Weymouth's newest local spot True North Kitchen & Bar!
They were very accommodating for our party of 12. When we had a surprise extra 2 agents show up, they pushed another table over to ensure we had plenty of room to enjoy our dinner as a team.
To make things a little easier we ordered some appetizers ahead of time. Before we could even remind Kat, our waitress, she confirmed that those appetizers were already in the works and would be out shortly.
As fast as the appetizers appeared, they disappeared just as quickly. Our favorites were the Mongolian Tenders and the Chicken Pot Poutine. Both savory and delicious!
They offered a variety of dishes for dinner, from Steak Frites to Mushroom Risotto. And we finished off the dinner with the perfect fall dessert, Apple & Cheddar Hand Pies.
Aside from the food, we loved our waitress Kat! She remained fun, quirky and sarcastically funny throughout our whole dinner. It made for an entertaining dinner. She even dealt with our group photos we needed to capture to remember the night.
Planning your next night out? Give True North a try!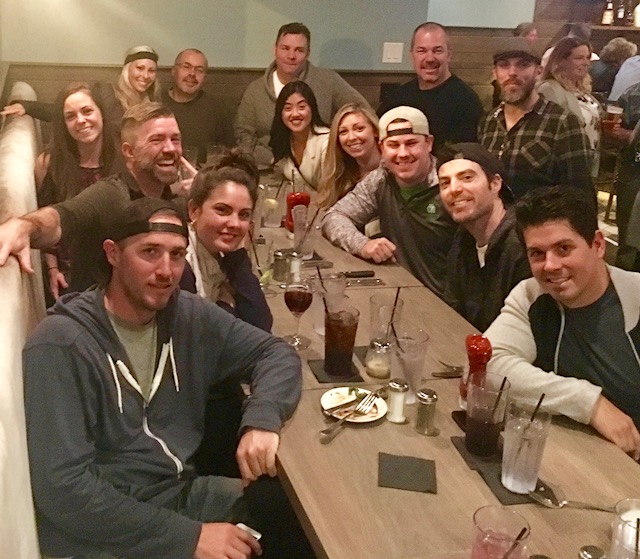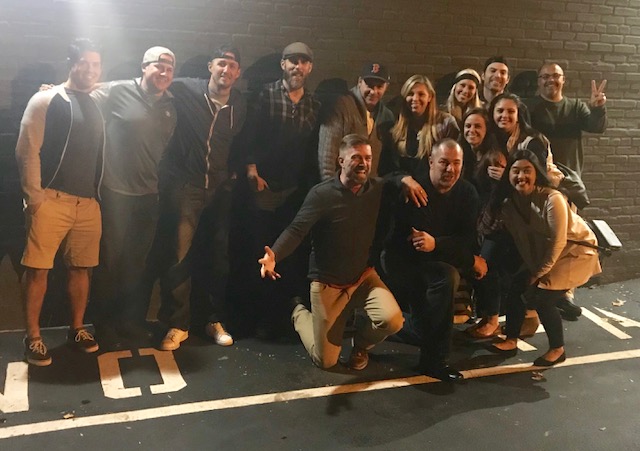 After filling out bellies with delicious food, we ventured over to Quincy's USS Salem the site of Ghost Ship Harbor. From the moment we arrived, we felt like we were in alternate universe as we boarded the chilling 714 foot battleship.
The moment we stepped onto the ship, we were scared by characters who crept up behind us as we waited in line. The Haunted Ship was broken down into three categories: The Plague, Fear No Evil and Contagion.
We entered The Plague to find that a virus had take over the ship and our only hope for survival. Around every corner we were met by someone infected by the virus needing help or wanting to infect us.
Are you afraid of dolls, spiders or clowns? Fear No Evil will not be easy to walk through! Killer clowns will jump out at you and you'll be forced to walk through webs feeling like spiders are all over you.
We ended our thrilling adventure on the Haunted Ship through experiencing the outbreak of the virus in Contagion. It was pure chaos and made you feel like you were experiencing the end of the world!
It's the last weekend to visit Ghost Ship Harbor! If you haven't had a chance to go, don't wait and check it out before it's gone! Here's a sneak preview…
Dream Realty focuses on the success of their agents and company. One way we do this is through planning fun nights out like this! Looking for a career change? Want to work for an office that works hard and plays hard? Learn how to join our team HERE!